Rebecca Ridolfo
rebeccaridolfo@gmail.com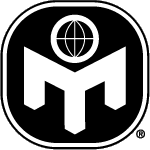 In the first half of the 1990s, I worked in the City of London, where DeskTop Publishing was just taking root in the corporate world. Using Ventura and charting, spreadsheet, database & drawing software, I laid out and edited research, proposals & newsletters. I freelanced for Smith New Court, Goldman Sachs, Lehman Bros, Price Waterhouse Cooper, Klint Peat Marwick, British Telecom, British Aerospace, Saatchi & Saatchi etc. I then took a permanent position in equities research at Barclays de Zoete Wedd, where I became a Registered Representative of the Securities & Futures Authority (now the FCA) and studied Interpretation of Financial Statements.
In the second half of the 1990s, when I first moved to Hong Kong, I worked in forex and was then promoted to the Dragon Bond desk. I sold US$1 million of bonds in my first phonecall – the CEO was delighted, my supervisor not so much. Seniority won and I went into publishing – as managing editor of the Odyssey and CloseUp guidebook imprints, editor of Human Resources Magazine, subbing for the South China Morning Post, proposals for management consultants Booz Allen Hamilton and capital markets research for the Financial Intelligence Agency.
After nearly 15 years of doing other things, I have recently started taking an interest in finance again. I find that much has changed – old certainties no longer apply, risk assessment is significantly harder and, indeed, the whole personality of the industry has changed. It has never been more difficult to navigate the treacherous waters of money, assets, value and debt.
Associate Editor of Mensa's Economania newsletter
Give feedback, make suggestions, send contributions and report errors at rebeccaridolfo@gmail.com
Rebecca Ridolfo©
Members can discuss this and other articles on the economics forum at International Mensa