Motor Industry Act 3
Mark Sandford - May 2012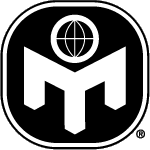 Within the past week, the UK motor industry has been given a real shot in the arm by two recent announcements. Jaguar Land Rover is to expand production at the Castle Bromwich site with an investment of 200 million. This will increase the size of the factory by 50% as well as creating up to 1000 new jobs. The plant will build the new F-type sports car which will go on sale in 2013 and will also launch a coupe version.
Jaguar is also creating 300 jobs at a new parts warehouse in Ellesmere Port in the northwest of the country. This is puttting a redundant building back into use that was formerly used by Syncreon Logistics to supply the Vauxhall plant. This will be managed by DHL on behalf of Jaguar. This is part of another 1 billion investment in over 40 UK suppliers and crucially shoves more money into the supply chain.
The Vauxhall plant at Ellesmere Port has also secured its own future after the workers voted 94% in favour of a new 4 year deal on pay and conditions. This will enable the plant to work round the clock and at least 51 weeks a year. General Motors will invest 125 million in the plant to build a new generation of Astra cars. Another 1 billion will be spent in the UK Supply chain, possibly creating another 3000 jobs. On this occasion, the Business Secretary flew to the US and met senior executives at General Motors to argue the case for the company investing in the UK for the long term. The new labour agreement also underlined the business case too.
Production of the new Astra will start in in 2015 and continue until 2020. Once the investment has been completed, Ellesmere Port will have the capacity to assemble up to 220,000 cars a year as opposed to 160,000 a year at the moment. This is an incredible result for the plant that was working under the threat of closure not so long ago. Vauxhall is part of GM's European division that has steadily lost money over several years and is struggling to compete. Everyone across the industry has known that car manufacturing capacity within Europe is totally out of correlation to future demand. This has to be recognised too by the trade unions involved and not just in the UK either.
It is not beyond probability that GM ends up with no choice but to close one of its European plants, possibly at Bochum in Germany. This factory produces 30 vehicles an hour as opposed to 47 vehicles an hour at the UK plant in Ellesmere Port. This overcapacity is also hitting other European manufacturers such as Fiat and Renault. No-one should be under any illusion that the motor industry within Europe is out of the woods as yet. The Eurozone crisis has not helped either with poor GDP growth in such economies as Spain and Italy.
It should also be noted that the UK motor industry now exports far more than it imports for the first time in decades and makes a huge contribution to the nation's balance of trade aside from sustaining thousands and thousands of highly qualified jobs. This must be acknowledged by the country at large.
www.bbc.co.uk/news/business-18098657
Mark Sandford - Permission granted to freely distribute this article for non-commercial purposes if attributed to Mark Sandford, unedited and copied in full, including this notice.
Members can discuss this and other articles on the economics forum at Internatiional Mensa.