You Gotta Accentuate the Positive, Eliminate the Negative
Chris Waller - 22nd October 2020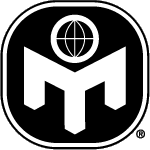 "The Bank must not fear radical action. Britain needs negative interest rates." So said the Business Leader in last week's Observer (18/10/20).
We have now had a decade of austerity, with low and declining interest rates, following the financial crash of 2007/08. Rates of return on savings accounts are now at risible levels; my own bank has recently announced that the interest rate paid on savings will drop to 0.01%.
The classical economic argument for the paying of interest on savings is that it rewards those who defer gratification of the desire to consume and that it makes available funds for investment in productive capacity. One questions whether that justification is any longer true, or even if it ever was. However, it can be seen as a reward for thrift and financial prudence. Back in the 1980s, the then government was urging us to put money aside for our old age and not to rely on the State pension. No less that Michael Portillo opined that the State pension should be allowed to dwindle to 'nugatory' levels and that we should make other provision for our dotage. This assumes, of course, that people earn sufficient to put money aside.
The Guardian reports (1st July 2020) that:- "Overall, 14.4 million people in the UK were living in poverty in 2018-19, up by 100,000 on the previous year, of which 4.5 million were children.
About 4.5 million people – 7% of the population – were in deep poverty, and 7.1 million people (11%) were in persistent poverty, meaning they had lived below the breadline for at least two of the last three years."
To these people, a decline in interest rates on savings is purely academic. However, for those who were able to put money aside, other than into a pension fund, a move to negative interest rates is tantamount to penalising thrift and rewarding profligacy. Quite what the Bank of England might hope to achieve is a mystery. Andrew Bailey, governor of the Bank of England, is quoted as saying: "It would be a cardinal sin on our part if we said something was in the toolbox which we didn't know if it actually worked."
If a decade of low, and now negligible, interest rates has failed to jolt the global economy into action, then why should negative interest rates achieve anything more? The European Central Bank's current interest rate is –0.45% and it seems to be intending to go further into negative territory. Interest rates in Japan were around zero from the late 1990s until about 2016, at which point they were cut to –0.1%. Still this failed to galvanise the Japanese economy. The Danish banks are already offering negative-rate mortgages. This would seem to be what J M Keynes described as 'pushing on a piece of string'.
For those on fixed incomes, the drop in interest rates over the last decade has meant a loss of purchasing power and thus a loss of demand in the economy. Consumer price inflation in the UK has dropped to 0.2%, indicating that demand is now, to all intents and purposes, moribund. Given the drop that has been seen in stocks and shares, it can only be a matter of time before private pension funds begin to feel the squeeze.
If the BoE does indeed adopt negative interest rates, then one imagines that the more financially aware will move their savings into gold or silver. Gold is now hovering around US$1,900 per ounce, higher even than its 2011/2012 peak and massively up on its 2015/2016 low of around US$1,100 per ounce. Silver is currently around US$25 per ounce, having risen sharply in the last 12 months. Whether it rises to the levels of its 2011/2012 peak is uncertain, but US$40 is certainly possible if confidence in cash savings in shaken.
The economy is driven by demand, but one wonders where that demand will come from if people are not spending. For those on fixed incomes, e.g. the retired, negative interest rates will not incline them to spend more. Indeed, they may well save more as fear of future impoverishment looms. The UK State pension is one of the lowest, not only in Europe but in the entire developed world (FT Adviser, Feb. 2018) and around one-fifth of UK pensioners live in poverty. Yet David Willetts, former government minister, has talked of taking an axe to the 'triple lock' on pensions. Mr Willetts would do well to remember that older people are more active when it come to the ballot-box.
Negative interest rates seem to be not a rational policy decision but an act of desperation. An entire economic paradigm has reached its sell-by date but, as the economy burns, politicians continue to fiddle with old policy instruments.
Sources
https://www.jrf.org.uk/data/pensioner-poverty
https://www.ftadviser.com/pensions/2018/02/13/uk-state-pension-worst-in-the-developed-world/
https://tradingeconomics.com/japan/interest-rate

Chris Waller - Permission granted to freely distribute this article for non-commercial purposes if attributed to Chris Waller, unedited and copied in full, including this notice.
Members can discuss this and other articles on the economics forum at International Mensa.