Running Out of Options
Chris Waller - 22nd September 2020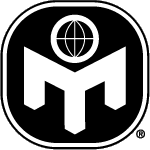 It seems that we are now on the lower slopes of a second wave of the coronavirus pandemic with, as yet, no vaccine in sight, and thus still reliant on social distancing and other measures intended to control the spread of the pathogen.
The government is trying to present itself as taking decisive action, yet in reality it is being forced by circumstances to take measures which simply push the ultimate consequences of the pandemic further into an uncertain future.
Phillip Inman, writing in The Observer (13/9/20), has said that austerity and tax rises are not the solution to the present crisis. He is correct in this; increases in taxation and cuts in public spending will only exacerbate an already parlous situation by reducing what little demand there is left in the economy. Only today (22/9/20), Premier Inn has announced 6,000 redundancies, as the hospitality sector suffers yet a further blow as a second phase of national restrictions looks to be in the offing.
The government's furlough scheme is being scaled down and will close at the end of October. It is predicted that unemployment will surge by 2 million, pending the implementation of some other support plan. HMRC have estimated that £3.5 billion of the Coronavirus Job Retention Scheme [CJRS] funds were allocated in error, or claimed fraudulently, and it is currently trying to recover that money. Some £215 million has already been returned voluntarily by companies, but much more is still outstanding. However, as this money is recovered, it will necessarily depress the economy further.
The railways, in the form of the train-operating companies, have asked for further aid and this has been agree by the Chancellor, with a plan to support the railway network for a further 18 months. Support for the railways in the 6 months since March has cost £3.5 billion, so if we calculate pro rata then we are looking at a bill of an additional £10.5 billion. The support since March has amounted to a de facto nationalisation of the railways, but I suspect that this arrangement may have to be formalised in the course of the next twelve months.
There are now some signs that the foundations of the economy are beginning to shift. In London, landlords are cutting rents by up to 20% as tenants abandon the capital. Estate agents across Britain are reporting a drop in demand for city accommodation of almost a quarter. Some of this fall in demand is due to the increase in numbers of people working from home, while some of it is due to the lack of foreign students coming to study at British universities. Foreign students bring an estimated £25 billion into the British economy and this may fall by 50% to 75 % this autumn. The moratorium on evictions by private landlords ended on Monday 21/9/20, putting 55,000 tenants at risk of homelessness in the near future. The courts are allocating 200 judges specifically to hear eviction cases.
What is needed is a drop in rents on commercial properties, firstly to make retailing viable but of vastly greater importance is the need to increase manufacturing and productivity to meet the colossal costs of the pandemic.
And finally, to borrow from Columbo, the sartorially-challenged television detective: "Just one more thing." Brexit. Anybody?
Sources
The Observer (13/9/20, 20/9/20)
https://www.fintechfutures.com/2020/09/hmrc-reveals-3-5bn-in-furlough-payments-sent-in-error/
The Financial Times

Chris Waller - Permission granted to freely distribute this article for non-commercial purposes if attributed to Chris Waller, unedited and copied in full, including this notice.
Members can discuss this and other articles on the economics forum at International Mensa.