The Tide is Turning
Mark Sandford - August 2011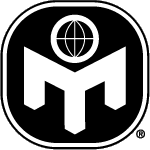 Despite little comment, this country still has firms notably in the SME level accessing new markets for their products and services even in the maritime sector. A & P Tyne has just built and delivered two subsea structures to be operated at an oil field off the coast of Nigeria. Both structures are 12 metres high and 25 metres long and were assembled around buoyancy structures manufactured from composite materials. The Mid Water Arches as they are known, support pipelines and other control mechanisms from the seabed to a production vessel on the surface.
A & P Tyne at Hebburn won the contract based on a tight delivery timeframe. This meant that their staff were working around the clock where necessary to finish the product. The firm also had to solve some design issues such as fabrication of sea fastenings for both structures. Their efforts seem to have been recognised as the company is now working on another subsea structure for an oil field off the coast of Norway. This proves how even medium sized firms can branch out and attain success even in an export context by doing something different.
Griffon Hoverwork, based in Southampton, has also won a further order from the Canadian Coast Guard for yet another hovercraft. This vessel is likely to be very similar to an earlier model supplied to the same operator in 2009, an AP1-88/400. The company has managed to win orders around the world as hovercraft can access shallow waters inland in a manner which is totally impossible for conventional vessels. By floating on an air cushion, the hovercraft is not stopped by mud or debris and can take a direct route.
Continuing the nautical theme, BAE Systems at Govan has just started work on the second carrier of the Queen Elizabeth class for the Royal Navy, HMS Prince of Wales. The yard on Clydeside will be assembling the mid and stern sections of the carrier for ultimate assembly at the Babcock yard at Rosyth.
Both firms are part of what is known as the Aircraft Carrier Alliance which was formed to tender and ultimately win the contract for the two carriers. This project alone has created 5000 jobs at least and is crucial to the UK shipbuilding industry, now reliant on naval contracts.
Both carriers will enter service with the Royal Navy later on in this decade and were designed to operate a tailored air group depending on the mission. The carrier version of the Lockheed Martin F-35 Lightning II will be flown from these carriers and this is to be acquired under a separate contract. Each vessel will displace 65000 tons at least but provide the UK armed forces with the means to project air power across the globe anywhere and at any time. BAE Systems at Portsmouth is also building the lower and lower stern blocks of both carriers.
To maintain future prosperity, it is essential that even small firms are given a level playing field and every chance to innovate new goods and services. It is often said that the SME sector is the engine room of the economy. When it is doing well, then most of us are doing well. This fact should not be lost on the Chancellor of the Exchequer or the Business Secretary who perhaps should be asking themselves: What can government do to help small business?
(See www.griffonhoverwork.com/posts/57)
Mark Sandford - Permission granted to freely distribute this article for non-commercial purposes if attributed to Mark Sandford, unedited and copied in full, including this notice.
Members can discuss this and other articles on the economics forum at International Mensa.