The Tide is Turning 4
Mark Sandford - March 2013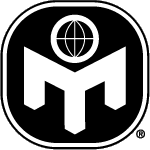 In a series of articles, I have illustrated the contribution made to the UK economy by the maritime sector, notably shipbuilding. At present, this appears to be flourishing with benefits for all concerned. Last summer, Cammell Laird won a contract from Western Ferries to build two vessels for services in Scotland on the Gourock to Dunoon route. Both vessels will provide increased capacity of up to 20% and also be far more fuel efficient than the ships that they replace. Cammell Laird also beat off foreign competition to secure this contract and both vessels will be delivered to the operator later on this year.
Across the country, Hepworth Shipyard in Hull has built and launched a bunkering tanker Lerrix that will supply larger vessels. This tanker will be powered by two Cummins engines and is the largest vessel to be constructed on the Humber in decades. This is just another example of the sort of contract win that needs to be replicated over the nation a thousand times.
North of the border, Babcock Rosyth has won a 30million contract from BP to manufacture and supply sub-sea structures for an offshore re-development known as the Quad 204 project. 74 modules in carbon steel will be fabricated for the sub-sea installation. These would entail fluid handling structures and sub-sea isolation valves. 30 control distribution structures would also be produced, amounting to over 2300 tons of steel. All modules will be built at Rosyth where pipework, valves and controls will be fitted. Each item will be fully tested before shipment. This project will sustain 100 jobs at Rosyth as well as benefiting the supply chain in Scotland. This also illustrates the growth potential of the offshore oil and gas sector in Scotland, but also gives the company a means to lessen its dependence on naval shipbuilding.
Babcock plc. has also won a 55 million contract from the MOD to supply the weapons handling and launch system for the next 2 Astute class submarines, more of which will be featured in future articles. This revolves around an advanced air turbine pump and programmable firing valve. The air turbine pump is rotary driven and displaces a given volume of water to launch any weapon from a torpedo tube. The programmable firing valve can compute launch requirements based on boat depth, speed and weapon type concerned. Two ATP/PFV systems will be installed on each submarine, giving increased reliability. The whole package also gains from a lower noise signature. Babcock has also supplied the weapons handling and launch system for the pprevious 5 Astute class submarines. Identical equipment packages have also been exported abroad for other classes of submarine, notably the S-80 class now under construction for the Spanish Navy.
Not to be outclassed, BAE Systems has delivered HMS Duncan from its Scotstoun yard to the Royal Navy in Portsmouth. HMS Duncan is the sixth and final Type 45 destroyer to be built under a 1 billion programme that provides the Royal Navy with its next generation anti-aircraft platform. These vessels will replace an older class, the Type 42 destroyers in the anti-aircraft role. All ships are optimised for a range of 7000 miles at a speed of 18 knots. Each vessel is equipped with the latest sensors such as the Signaal/ Marconi Type 1046 radar for air search and the Raytheon Type 1048 radar for surface search. The destroyers also field a Vickers 4.5in gun and 20mm Vulcan Phalanx that could be employed as a last resort means of defence against sea-skimming missiles. Against enemy aircraft, the ships can deploy the Aster surface to air missile in a vertical launch silo with ranges up to 65 nautical miles for the Aster 30. The Type 45 destroyers have provided a badly needed boost to the Navy's surface fleet and will take on the role of fleet air defence for the next 30 years. If necessary, the ships could also be employed in other capacities such as anti-piracy or anti-smuggling patrols, aside from high intensity combat. Each destroyer could defend individually a task group such as an amphibious landing force against threats from the air.
It should be obvious to all readers of all persuasions that the nation's future prosperity will depend on firms grabbing opportunities in expanding markets and exporting high technology goods abroad. The naval equipment sector is but one example.
(See www.baesystems.com or www.babcockinternational.com)
Mark Sandford - Permission granted to freely distribute this article for non-commercial purposes if attributed to Mark Sandford, unedited and copied in full, including this notice.
Members can discuss this and other articles on the economics forum at International Mensa.