The Tide Is Turning 3
Mark Sandford - July 2012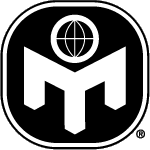 In previous articles, I highlighted the importance of the maritime sector to the UK economy in sustaining jobs and its overall contribution. This has been illustrated over the past few weeks and months by several milestones. A 6000 ton forward section of hull has been completed by BAE Systems at Portsmouth and left by sea-going barge for the Babcock yard at Rosyth in Scotland. This section of hull known as Lower Block 02 has been built for HMS Queen Elizabeth, the first of two carriers on order for the Royal Navy. Staff at Rosyth will have to attain a complex move to fit in the new block. A 13000 ton section of hull will be floated out to allow Lower Block 02 to enter dry dock. Thereafter both sections will be joined together.
As mentioned before, the Queen Elizabeth class carriers will give the Navy the means to deploy a tailored air group anywhere across the globe. Both vessels will displace 65000 tons apiece and be the spearhead of Britain's future military might. Quite recently, the government also announced at long last that the VTOL variant of the Lockheed Martin F-35 Lightning II has been selected to fly off both carriers. This will also replace the Harrier jump jet within the RAF.
North of the border, the Ferguson shipyard in Port Glasgow has begun work on 2 battery powered ferries to be operated by CalMac Ferries. This particular project is supported by a Scottish government loan and 450,000 from the European Regional Development Fund. Once completed, both ferries should accommodate 150 passengers and 23 cars for short routtes. Both vessels are designed to incorporate new green technology such as battery banks supplying 20% of all energy requirements. This contract has also brought civil shipbuilding back to the Clyde after an absence of several years.
Rolls Royce has also been active in securing contracts for sea-going applications. Last month, the UK government awarded a 1 billion contract for the company to supply new reactor cores destined for future submarines. This will secure 300 jobs at the firm's plant in Raynesway in Derby. The new cores will go into the Astute class now under construction at Barrow in Furness and also the Successor class of vessels that could replace the current Vanguard class of nuclear armed submarines. The Vanguard class operates at present the Trident nuclear deterrent and has done so since the mid 1990s.
Rolls Royce has also won an export order from the Republic of Korea Navy for its MT-30 gas turbine that will power the first of a new class of frigate, the FFX. This powerplannt has also been selected by the US Navy for its Zumwalt class of destroyer. The turbine has been adapted from Rolls Royce aero-engine technology and can produce between 36 to 40 megawatts. The FFX programme has been funded for a total of 8 ships. This engine will be built in the UK before shipment to Korea where Hyundai will install it into the vessel.
The coalition government has to realise that future growth will only be sustained by export success in overseas markets. Given the fact that defence spending has fallen in many Western countries due to the recession and its aftermath, notably the Eurozone debt crisis, it has become even more crucial for firms to grab opportunities elsewhere. This will not change overnight. Crucial high technology skills must be maintained and retained in this country to ensure future competitiveness. The government should note also that future direct investment would be encouraged or discouraged depending on the skill levels available within the UK.
(see www.bbc.co.uk/news/uk-18491299) or www.rollsroyce.com/marine)
Mark Sandford - Permission granted to freely distribute this article for non-commercial purposes if attributed to Mark Sandford, unedited and copied in full, including this notice.
Members can discuss this and other articles on the economics forum at International Mensa.