The Tide is Turning Part 2
Mark Sandford - November 2011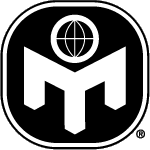 In a previous article on the maritime sector, I highlighted various achievements attained by firms within this sector, creating badly needed jobs. This trend appears set to continue for the time being and reflects the importance of shipbuilding and subsea engineering related to the oil industry. BP along with other partners has just announced a 700 million investment to develop the Kinnoull field in the central North Sea. Oil production from this field is expected to peak at 45000 barrels per day and will be exported via the Forties pipeeline system to Kinneil and the CATS pipeline to Teeside. At its peak, the project will create over 1000 new jobs. The current price of oil still enables even marginal fields to become commercially viable with new technology.
BP's Andrew platform will also undergo huge modification such as the addition of a 750 ton process module. Construction will be completed over 2 years. To access the new field, a new subsea caisson will be installed on the Andrew platform. 4 subsea bundles with a total length of 28km will carry the fluids to the Andrews platform for processing. This is being fabricated by Subsea 7 at its plant at Wick.
Another company based in the Isle of Wight has also improved its order book, winning two contracts for its range of vessels. South Boats Special Projects Ltd has won an order for 7 catamarans all designed to support offshore wind turbines. 5 of these craft will be built at South Boats new facility at Cowes and 2 are sub-contracted to Buckie Shipyard in Scotland. All vessels will be operated by Turbine Transfers Ltd., a subsidiary of Holyhead Towing Company. This is a classic example of how innovation can make or break the fortunes of any firm, large or small. The company has also won an order for a 14m catamaran from Iceni Marine. At least these vessels are being built in British yards and not overseas.
A & P Group's Tyne yard has also built one of the blocks for the new Queen Elizabeth class carriers under construction for the Royal Navy. This block forming part of the flight deck and hangar has been delivered to the Rosyth shipyard in Scotland that assembles both carriers. As mentioned in a previous article, both carriers will displace 65000 tons at least and operate a tailored air group to tackle any contingency. This will include the F-35 Lightning 2 built by Lockheed Martin of which the UK has ordered the carrier borne variant for both the RAF and the Royal Navy. This project alone has created 5000 jobs at least in the UK and amounts to the biggest project ever undertaken by naval shipbuilding within the UK. This design could also have major export potential.
There has been much discussion across all media and in this publication as to where future growth will come from. The government has to foster new skills and also push where necessary for firms to access new technology and new opportunities. It is only by investing in skills and productive capacity that unemployment will be reduced and the wealth generated to sustain public services to the standard that we all expect. Spending money for the sake of spending money is not a solution and will not help those who are desperately attempting to find employment.
We are capable of achieving success in this country at added value engineering and this should be celebrated.
See www.bp.com
Mark Sandford - Permission granted to freely distribute this article for non-commercial purposes if attributed to Mark Sandford, unedited and copied in full, including this notice.
Members can discuss this and other articles on the economics forum at International Mensa.