A Snapshot of European Shipbuilding
M Sandford - August 2012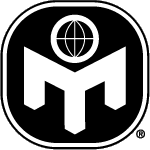 European industry has fallen under the spotlight in recent months with major contracts being awarded by overseas countries. The French group DCNS has signed a contract to supply the Royal Malaysian Navy with 6 corvettes based on the Gowind 107m design. The value of this contract amounts to Euro 2.14 billion. All these vessels will be built at the Boustead yard in Malaysia and the contract entails technology transfer where necessary. The corvettes will be armed with a 57mm gun, torpedoes and surface to air missiles. They will also have the capacity to deploy a shipboard helicopter.
Across the Rhine, ThyssenKrupp Marine has landed a contract to supply the Algerian Navy with two MEKO 200 frigates. Both vessels will be armed with RBS15 anti-ship missiles and Umkhonto SAM. MEKO comes from the German Mehrszweck Kombination that can be translated into English as Multi-Function Combination. This concept of modular warship building was originally pioneered by Blohm and Voss in Hamburg in the late 1970s. Within a standard displacement hull, the customer could specify what equipment fit he or she desired in terms of weapons and sensors. The surface designs grew to include destroyers, frigates and corvettes. Over time, this concept proved to be so successful that Blohm and Voss formed a consortium with other German yards to offer warships for export. Algeria is the 3rd African country to acquire vessels based on a MEKO design. The MEKO 200 frigate is now operated by the navies of Australia, New Zealand and South Africa.
Fincantieri has also been active in export markets and has launched two stealth patrol vessels for the United Arab Emirates. Both vessels will be armed with a 76mm gun and can attain a speed of up to 20 knots. They will be able to fulfil different missions such as coastal patrol and react to different threats from air, sea or land. Both vessels were built at Fincantieri's yard at Muggiano near La Spezia. On the civil side, Fincantieri has also signed a contract with Viking Ocean Cuises to build 2 luxury cruise liners at 47000 gross tons each. Both vessels will accommodate up to 944 passengers as well as crew.
This also reflects the current trend within the industry to concentrate on naval construction as demand for civil vessels has been affected by the recession and its knock on effect on seaborne trade. A high volume of deliveries between 2009 and 2011 also impacted on freight rates and profitability for most of the world's shipping lines. Consequently new orders have decreased and this is unlikely to recover in the short term. The European industry is also facing more competition from other nations with lower labour costs such as Bangladesh.
With defence spending being cut by many European countries as a result of austerity measures, notably Italy and Spain, this also translates into a double hit. This is another reason why so many European yards are grabbing almost any export order going just to survive and retain essential capacity. Shipbuilding is a long term industry and demands investment over the medium term, not just the short term. Once a plant has been shut down, it is gone. Capacity just cannot be switched on and off like a water tap.
(See www.fincantieri.it or www.shipsmonthly.com)
Mark Sandford - Permission granted to freely distribute this article for non-commercial purposes if attributed to Mark Sandford, unedited and copied in full, including this notice.
Members can discuss this and other articles on the economics forum at International Mensa.