A Snapshot of European Airspace
Mark Sandford - August 2012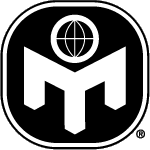 The European aerospace industry still sustains hundreds of thousands of jobs even in today's economic climate. Earlier this year, Dassault Aviation of France was selected as the final winner of the MMCA contest to supply the Rafale fighter to the Indian Air Force. The contract entails delivery of up to 126 fighters including manufacture under licence in India and technology transfer. This is worth over $10 billion and was the most fiercely contested defence contract in a decade. The MMCA contest has run its course over several years with Eurofighter Typhoon and the Rafale on the final shortlist. The United States has ended up a big loser in this instance as both the Lockheed Martin F-35 Lightning and Boeing FA/18 Super Hornet were both rejected. The Indian Air Force was also desperate to close the process as it urgently needs to replace many ageing aircraft such as the Mig 21. The Rafale will be deployed in an air superiority role initially to defend Indian airspace and borders. India has become one of the biggest importers of defence equipment within the last decade as the country modernises its armed forces, notably its Navy, against emerging threats such as China. The country is usually on alert over other flashpoints in the region such as Kashmir.
Obviously, there can only be one winner and the Eurofighter consortium has expressed its disappointment as Typhoon was expected to win. It should be said that no contract has been signed as yet and the details are still being ironed out. Last year, both Rafale and Typhoon made their combat debut in the air campaign to over Libya to boot out Muammar Gaddafi. Due to declining defence budgets at home, both firms are competing hammer and tongs for export contracts where other countries are perceived to require more combat aircraft.
Eurocopter, now owned by EADS, has also won a few orders abroad for its 11 ton helicopter, the EC225. One rotorcraft has been ordered by Tokyo Fire Department and CITIC Offshore Helicopter Company of Shenzhen also signed a contract for seven helicopters. Eurocopter was also active at Heli Expo 2012 winning several orders for its EC145 helicopter from Metro Aviation Group and University of Utah Health Care Med both in the USA.
The EC225 first flew in November 2000 and gained its safety certification four years later. This rotorcraft is based on the Aerospatiale Super Puma and is aimed at the expanding offshore market in oil and gas exploration. It can also be operated for search and rescue or VIP transport. The helicopter is powered by 2 Turbomeca Makila turboshafts. It also has a sibling aimed at military operators, the EC725. Twelve examples of this machine have been ordered by the Royal Malaysian Air Force. The Southern Service Flight Company of Vietnam also firmed up an order for another EC225 again for offshore work. Elsewhere Eurocopter has taken orders from India for an EC135, an EC145 and AS350 all for corporate transport. All Nippon Helicopter of Japan also ordered two AS365 Dauphin helicopters for use in electronic news gathering.
Within civil aerospace, the Airbus consortium has also been very active, notably offering the single aisle family of airliners such as the Airbus A320 with a New Engine Option such as the Pratt and Whitney Geared Turbofan or CFM International's new LEAP-X. This should provide savings of 10% or more on fuel costs and fuel is a major bugbear for the world's airlines at present after recent increases in the price of crude oil. Again owned by EADS, Airbus was very successful at the recent Farnborough Air Show, securing orders and commitments for 115 aircraft. This will also benefit the United Kingdom, as the wings for those airliners are built in this country at Broughton and Bristol.
(see www.airinternational.com or www.bbc.co.uk/news/world-asia-india-16809532)
Mark Sandford - Permission granted to freely distribute this article for non-commercial purposes if attributed to Mark Sandford, unedited and copied in full, including this notice.
Members can discuss this and other articles on the economics forum at International Mensa.