A Revival in British Mining
Mark Sandford - December 2012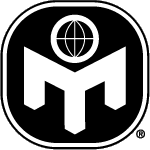 Within recent weeks and months, the United Kingdom has witnessed renewed interest in its natural resources, of which there exist many, not just coal. Mining company Scotsgold Resources has been given planning permission to mine for gold and silver at Tyndrum within Loch Lomond National Park. The firm will be commencing development in 2012 and the mine is expected to produce 21000 ounces of gold and 74700 ounces of silver over its working lifetime. Apparently discussions on several financing options still remain ongoing. The whole project could have the potential to generate a cashflow of 23.4 million as well as new jobs. This figure is based on the current gold price. The firm has also discovered evidence of other metals within the area such as platinum.
In Devon, a tungsten and tin mine is being put back into production by an Australian based company, Wolf Minerals at Hemerdon near Plympton. A new 600m link road has also been completed to improve access to the site. The firm intends to commence mining in 2014 as part of a 110 million project. This project could have the potential to be the fourth largest tungsten resource in the world. Tungsten is one metal used in the manufacture of electrical equipment, construction and light bulbs.
The firm has also secured $82 million worth of funding from a private equity fund Resource Capital Fund to provide finance for further development of the site at Hemerdon. The firm has also been granted water permits for the operation of the Hemerdon mine by the Environmental Agencycy. The southwest of the United Kingdom has been better known for the mining of tin, notably in Cornwall. The Industrial Revolution in this country was also driven by access to mineral resources such as lead for example.
(See www.bbc.co.uk/news/uk-england-devon-19016666)
Mark Sandford - Permission granted to freely distribute this article for non-commercial purposes if attributed to Mark Sandford, unedited and copied in full, including this notice.
Members can discuss this and other articles on the economics forum at International Mensa.