Offshore Oil and Gas Part 2
Mark Sandford - April 2013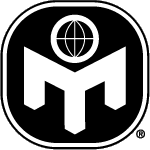 In a previous article, I illustrated the importance of the offshore sector not just to the Scottish economy and to the United Kingdom as a whole. This has not diminished in the light of recent investment decisions taken over the last few months. The Norwegian firm Statoil is liable to create 700 jobs in a 4.3 billion development of the Mariner field located off East Shetland in the UK North Sea. This field was discovered in 1981 but recent technology such as FPSO or Floating Production and Storage Offshore now makes it viable. 700 jobs willl be created including 200 onshore roles in Aberdeen. Statoil holds a 65% stake in the field with other partners including Cairn Energy. Ultimately a production drilling and quarters platform will be built around a steel jacket. This should provide more opportunities elsewhere notably for the steel and shipbuilding sectors. The company expects to start production in 2017 at an output of 55000 barrels of oil a day from 2017 to 2020.
Elsewhere, BP and its partners have agreed to put $500 million into the Clair field, west of Shetland. This is well known as a huge find holding over 8 billion barrels of oil that could add substantially to the UK's resources now that other North Sea fields are coming to the end of their production cycle. Drilling has started already on 2 exploration wells and 10 more could be actioned depending on initial results. The seas west of Shetland are being promoted as a huge growth area for exploration.
Statoil has also found another deposit at an existing field, Gulfaks that has been in production since the 1980s. The new find could yield potentially between 40 and 150 million barrels of oil. This is the first new discovery aimed at revitalising the Norwegian continental shelf. Norway has also increased its exploration efforts in the Arctic Ocean to extend its self-sufficiency on energy imports.
The UK would be also advised to become as energy self-sufficient as possible to avoid dependence on imports whether of natural gas or other fuels. This is another reason why an Energy Bill is currently going through both Houses of Parliament. This was alluded to in the last issue of ECONOMANIA. We cannot wake up one morning in this country just to discover to our horror that there is no spare capacity for meeting energy demand not just now but in the future. It takes planning ahead sometimes for decades and we need to do that in this nation.
(See www.bbc.co.uk/news/uk-scotland-scotland-business-21955536)
(See www.centrica.com)
Mark Sandford - Permission granted to freely distribute this article for non-commercial purposes if attributed to Mark Sandford, unedited and copied in full, including this notice.
Members can discuss this and other articles on the economics forum at International Mensa.