The Motor Industry Act 4
Mark Sandford - February 2013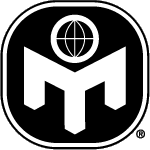 Recent weeks and months have witnessed both good and bad news as regards the motor industry in the United Kingdom. Ford has advised its employees that two plants will shut their doors for good in 2014 at Southampton and at Dagenham. The Southampton factory assembles the Transit van but the market for commercial vehicles of all classes has been knocked sideways by the decline in European markets caused by the Eurozone debt crisis. The stamping plant at Dagenham will also close. At least 2000 jobs could be lost by these closures, putting aside the impact on the supply chain.
Not surprisingly the UNITE trade union reacted very angrily to this announcement suggesting that this is devastating for manufacturing within the UK. It is certainly unwelcome but the union has to recognise that the European motor industry is suffering from overcapacity and this has become unsustainable. Ford has also started a consultation process to close its factory at Genk in Belgium with the loss of 4300 jobs. This has been triggered by a fall in sales of Ford models by over 10%. Ford is set to lose over $1 billion in Europe this year. Production of the new Mondeo and S-MAX marques will be transferred to its plant at Valencia in Spain. Another 5000 jobs amongst subcontractors will also go at the Belgian plant. The issues affecting European markets have also made their presence felt elsewhere. Vauxhall shut its plants for 1 week at Ellesmere Port and Luton as a result of falling sales across Europe. Production of the next generation Vivaro van will start in 2014. Workers at both plants will be paid during the shutdown.
Honda has also given out a mixed message as regards its prospects for the future. In September 2012 it said that it was putting another 267 million into Swindon to underpin the introduction of the new Civic and CR-V models. It will also be building a new 1.6 litre engine at Swindon that will help the supply chain. The Swindon plant builds car and engines for export into 60 markets across Europe, Middle East and Africa. However last month, staff were shocked by the news that 800 jobs would be shed by the Swindon plant. Honda has begun a 90 day consultation period and hopes that compulsory redundancies can be avoided. The firm has blamed poor sales in Europe where demand for new vehicles has fallen by over a million units. In 2012, the firm assembled 166000 vehicles at Swindon, well below its capacity of 250000 cars.
On a lighter note, Nissan is investing another 250 million into its plant in Sunderland to make a small l luxury car, the Infiniti model. This has been designed and engineered within the UK and aimed at consumers in Europe. This could create 280 jobs directly at Sunderland plus another 700 more with suppliers. The new car will start coming off the assembly line in 2015. Nissan hopes to produce up to 60000 cars a year.
Jaguar is also creating another 800 jobs at its plant in Solihull in the West Midlands, that already employs over 6000 staff. Over 200 of the new jobs will be supported by the governments regional growth fund. The latest positions are being created against rising demand for Jaguar vehicles across China, Russian Federation and the Far East. Sales of Jaguar cars have risen 80% in China over the last 12 months. This demonstrates a growing trend that those manufacturers selling into growth markets such as China and the Russian Federation are doing very nicely while those supplying the mass market in Europe are struggling and struggling quite horribly.
The government has got to accept the importance of the wider supply chain and not just to the UK motor industry. If this was neglected and left to go down the chute like so many other parts of UK manufacturing, the nation will never hear the end of it. It would take a decade to recover the skills base at least but at the same time amount to an awful disincentive for inward investment into this country. This is why the stakes have become so high for us all.
(See www.bbc.co.uk/news/business-21003670) or (www.bbc.co.uk/news/business-20983462)
Mark Sandford - Permission granted to freely distribute this article for non-commercial purposes if attributed to Mark Sandford, unedited and copied in full, including this notice.
Members can discuss this and other articles on the ecconomics forum at International Mensa.