Inward Investment Part 2
Mark Sandford - November 2012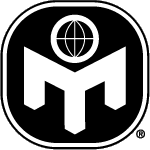 In one of my first articles ever published in this newsletter, I expanded on the theme of inward investment and how it has become the main catalyst for creating new jobs in the UK. This has been reflected in several new announcements concerning expansion by several firms. Chinese telecoms giant Huawei Technologies is making an investment of 1.3 billion over five years and should create up to 700 new jobs. The finance will be applied to such areas as mobile broadband. The firm was started in 1987 by Ren Zhengfei, who has a military backgroound in the People's Liberation Army. Huawei already employs over 800 staff in the UK.
The online retailer Amazon will be recruiting for over 2000 permanent roles in the UK, as a new distribution centre was opened in Hemel Hempstead. Another two sites will be established over the coming months. Amazon already operates depots at places such as Doncaster, Dunfermline and Peterborough. The firm is also liable to take on more temporary staff to cope with the pre-Christmas panic. This announcement has been welcomed by David Cameron as the government is desperate for good economic news amid lacklustre growth. This also illustrates the growing popularity of online retailing which Amazon has pioneered. As a nation, more of us tend to shop online as opposed to travelling to a retail park or a town centre.
Royal Mail is also liable to create over 1000 jobs across the UK due to a 75 million investment programme within its parcels division. A new processing centre will open inn Chorley, Lancashire in autumn 2013. Nine existing depots will also be expanded or moved into larger premises. Royal Mail has been forced to revamp its business model as more of us send messages online or text or correspond with one another via social networking sites such as Facebook or Twitter. Tragically this has meant the loss of 65000 jobs since 2002 as the company was forced to adapt to a different market reality and arrest rising losses. The new jobs have also been welcomed by the Communication Workers Union that represents staff at Royal Mail. The union has also worked with the company in finding alternative employment for staff where jobs are likely to be shed in other parts of the company.
As a nation, we do need inward investment to move the economy forward and notably in the manufacturing sector. This salient fact should not be lost on politicians of all parties, regardless of which party is in government.
Like it or lump it, we are where we are in terms of output and employment prospects and this has to be recognised by all concerned, including the trade unions. But the outlook can be transformed for all, provided that the UK continues to attract investment and not just from overseas.
(See www.bbc.co.uk/news/business-20129175 or www.bbc.co.uk/news/business-19556817
Mark Sandford - Permission granted to freely distribute this article for non-commercial purposes if attributed to Mark Sandford, unedited and copied in full, including this notice.
Members can discuss this and other articles on the economics forum at International Mensa.