Euozone Act 3
Mark Sandford - November 2011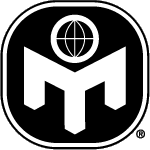 In the space of a few days, the Greek Prime Minister has survived two votes of confidence in his own Parliament, but it proved to be too little, too late. George Papandreou was brought down by a collective failure of his government to deal with a growing crisis over national debt and the widespread concern of markets at the Greek ability or inability to pay it off. The move to try and hold a referendum was never going to work and everyone concerned knew it.
The Greek people have no choice but to accept the terms of the proposed bailout deal from Europe and stomach some harsh medicine. Under its terms, a bailout fund of at least 1 trillion Euros will be made available to stop Greece sliding into bankruptcy. Private sector investors and banks will be asked to write off 50% of what Greek government debt they hold. In return, Greece will have to begin a programme of structural reform with far reaching ramifications. This has included wage and pension cuts as well as job losses in the public sector.
It may appear very undemocratic to some that this bailout plan could be imposed by outside from Brussels with the Greek people being given no say whatsoever. But in reality, the Greek nation has mortgaged its own future by expecting the good times to roll on forever with no thought of tomorrow. The tragedy of all this is that unemployment in Greece has rocketed to 18% at least and will not fall in the short term as real wages are being hit and hit hard. This means that the standard of living of ordinary Greeks will fall as never before.
A national unity coalition under Lucas Papademos has now been sworn in to lead the country and oversee the bailout deal. The Greeks would well advised to look at their neighbours across the Bosphorus straits and see how Turkey has transformed its economic outlook. The country has embraced the free market and is aiming to be within the world's top 10 economies. It has also emerged as a major shipbuilding nation within the last 10 years by virtue of huge investment in plant and machinery added to a pool of low cost labour.
The Greek economy is now expected to contract 5.5% in 2011 with domestic demand being hit by wage cuts across all spheres. The new unity government has no choice but to get to grips with worsening prospects. This is precisely the sort of situation that creates the political conditions for a Hitler type figure to come to power. Never forget that the Greeks had their own experience of dictatorship not so long ago under the junta of the colonels. More social unrest can be expected and not just in Greece.
Many commentators believe that Greece will ultimately forced out of the Eurozone as Britain was rudely ejected from the ERM in 1992. However should the Greeks go back to their old currency, the drachma, there would be two immediate consequences. Asset values of all sorts would have to be revalued in the new currency with the likelihood that they would not hold the value that they had under the Euro. Once it began trading again, the drachma would be subject to currency speculation again from Day 1. Investors wouldn't touch it with a barge pole and it would fall to the floor, thereby generating rampant inflation. Therefore the Greek economy could be hit with a double strike added to rising unemployment.
Needless to say, the financial markets have been on tenterhooks over the issues surrounding Greece but also marked concerns over Italy too. Silvio Berlusconi was forced to resign as Prime Minister after the yield on Italian bonds rose to over 7% and meant that the country was forced to undergo austerity measures. The Italians have not helped themselves over the years as detailed in the last issue. The country has averaged a growth rate of 0.75% and that was in the good years, not bad. Wage levels rose too quickly versus other economies in the Eurozone, which left Italy uncompetitive. The country is also plagued by vested interests, poor regulation and a terrible drop in direct foreign investment.
Therefore it should come as no surprise that investors everywhere began to question the ability of the Italian State to fund itself. National debt is growing far more quickly than the ability of the economy to support it. Over the next 12 months Italy will have to find from somewhere over 300 billion Euros to pay off current and emerging debt. This is happening within the 3rd largest economy within the Eurozone, which is why there has been so much debate as to how the Eurozone can survive in its current form.
At long last, leaders of European countries, notably Germany, have said in black and white that if the Euro is to function properly, countries using it must observe the same criteria and play by a common denominator, notably firm control of State spending and proper risk management of debt. It does not require an MBA or a degree in particle physics to realise that the weaker economies would struggle to consistently achieve this such as Spain, Portugal let alone Greece.
Neither are we immune in this country to the Eurozone debt crisis although we did not join the Euro. At least 40% or more of this country's exports go to countries within the 17 nation Eurozone area. Banks in this country would be affected also if their continental counterparts were forced to accept a writedown of Greek debt as seems likely. There is no doubt either that economic recovery in the UK is being held back over concerns of financial markets as to the outcome of the debt crisis.
(See www.bbc.co.uk/news/business)
Mark Sandford - Permission granted to freely distribute this article for non-commercial purposes if attributed to Mark Sandford, unedited and copied in full, including this notice.
Members can discuss this and other articles on the economics forum at International Mensa.