European Aerospace Part 2
Mark Sandford - February 2013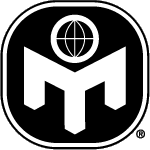 In an earlier article, I highlighted the importance of the European aerospace industry to maintaining high technology employment across the continent. This has been demonstrated yet again by new contract wins and deliveries of aircraft within differing applications. Airbus Military Company has just delivered two C-295 transports to the Ghanaian Air Force. The C-295 was originally developed as a follow on to the CN-235 transport built by CASA in Spain and Nurtanio in Indonesia. The C-295 is powered by 2 Pratt and Whitney Canada PW127G turboprop engines and can maintain performance in so-called hot and high conditions. Airbus Military Company is also building another transport in Spain, the A400M Atlas, which is on order for several air arms across Europe including the RAF. More will be written about this particular aircraft in future articles.
This aircraft was also designed from the outset to operate from short and unprepared airstrips up to 670 metres in length. It can also perform any type of military and civic operation from cargo transportation to humanitarian relief. C-295 transports operated by the Mexican Navy were amongst the first aircraft to deploy in Haiti after the 2010 earthquake that cost thousands of lives. This entailed immediate transport of first aid supplies such as drinking water, tents , medicines and electric power generators. The C-295 has also successfully completed long deployments in theatres such as Chad and Afghanistan.
Pilatus in Switzerland also has grabbed a major contract to supply the Indian Air Force with its PC-7 trainer. 75 examples will be acquired and deliveries will start this year. Over 500 planes have been sold over decades to 21 air forces. The plane is powered by a Pratt and Whitney Canada PT-6A engine and is operated as a primary trainer. Cadets are introduced to flying on this platform before progressing to more advanced jet trainers such as the BAE Hawk or the Aermacchi M346 Master. It should also be noted that India has become one of the world's leading importers of defence equipment and not just aircraft.
Italy and Israel have just signed a deal under which the Israeli Air Force will acquire 30 Aermacchi M346 Master jet trainers. This platform has also been selected by Singapore and the United Arab Emirates. As an offset, Italy will buy 2 G550 AEW aircraft built by Israeli Aircraft Industries and avionics supplied by Elta Systems. Both aircraft will be operated in the air defence context to monitor airspace and detect intruders or unidentified aircraft. The G550 AEW or Airborne Early Warning was developed from the Gulfstream family of business jets.
Across the Alps, Grob in southern Germany also grabbed an order for 18 G120TP trainers to be supplied to the Indonesian Air Force. The first 6 of these aircraft will be delivered from November 2013 onwards. Grob was formerly well known for building motorised gliders. There is also a British input to this contract as Rolls Royce is supplying M-250 engines. Given the fact that defence spending is being cut in so many nations due to the aftermath of the recession, it is crucial now for European industry to win export orders abroad. This is unlikely to change in the medium term.
Mark Sandford - Permission granted to freely distribute this article for non-commercial purposes if attributed to Mark Sandford, unedited and copied in full, including this notice.
Members can discuss this and other articles on the economics forum at International Mensa.