European Shipbuilding Part 2
Mark Sandford - May 2013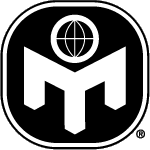 In a previous article last autumn, I examined the importance of the shipbuilding sector in Europe to sustaining employment and maintaining its technological capacity. This is unlikely to change in the short term and may have turned a corner. Fincantieri has just won a contract from Societe de Traversiers du Quebec for a 130 metre ferry that will burn LNG. Delivery is due to occur in 2014 at a total contract value of C$148 million. Propulsion is to be provided by Finnish built Steerprop 120 ice propulsion units. The vessel will also house four generator sets that can operate on marine diesel or LNG.
Meyer Werft has also grabbed an order from Norwegian Cruise Line for a new liner with capacity up to 4200 passengers. The new ship will displace 163000 grt and will delivered in October 2015. The total value of contract amounts to $900 million and includes an option for a 2nd vessel of the same class. Across the Baltic, TUI Cruises have also confirmed a final go ahead on a contract with STX Finland for a 2nd new cruise liner to be delivered in spring 2015. The new ship will have a passenger capacity of 2500 and be operated by a crew of 1000. When completed, the vessel will displace about 99300 tons. TUI Cruises was created as a joint venture between RCCL and TUI Group primarily to serve the German market.
Carnival Cruise Line has also signed a new contract with Fincantieri for construction of a 153000 grt cruise liner for delivery in winter 2016. This could accommodate up to 4000 passengers. Across the Pyrenees another Spanish shipyard has won an export order. McDermott International has contracted to acquire a pipe laying vessel from Metallships and Docks SAU based in Vigo. Not that long ago, serious concerns were being expressed by trade unions concerning the lack of orders for new tonnage. The latest contract wins may go some way to alleviate those fears but the yards concerned are not totally out of the woods yet and still face hard competition from emerging shipbuilding nations such as the Philippines and Vietnam.
On the naval front, Damen Schelde of the Netherlands has signed a contract to build a stealth frigate for the Indonesian Navy based on the Sigma 10514 design. This vessel would be built jointly with Indonesia's PT PAL shipyard and entail technology transfer so that future units could be built locally. The vessel is scheduled to be delivered in 2017. The frigate will be armed to deal with threats on and below the surface including an anti-aircraft capability. This is another classic example of European yards having to win export contracts because defence expenditure has been cut domestically. The European sector can prosper with continued investment and good management but does face challenges now and in the future.
(See www.shipsmonthly.com)
Mark Sandford - Permission granted to freely distribute this article for non-commercial purposes if attributed to Mark Sandford, unedited and copied in full, including this notice.
Members can discuss this and other articles on the economics forum at International Mensa.