UK Aerospace Part 4
Mark Sandford - April 2013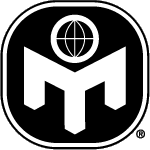 In previous articles, I have highlighted the importance of the aerospace industry to employment and future growth in this country. Recent contract wins demonstrate that we can still compete overseas and do very well in export markets even at a time of falling defence expenditure. Agusta Westland has just won another order for 6 Super Lynx helicopters from the Algerian Navy. The Super Lynx 300 is the latest version of the Westland Lynx that first flew in 1976 and is still operated today by naval air arms all over the world. The helicopter excels in anti-submarine and anti-surface vessel warfare for which it can deploy both missiles and torpedoes such as the Marconi Stingray. It is also ideally suited to operate from frigates and small vessels, being recognised as the most outstanding rotorcraft in its class.
Agusta Westland has also grabbed more orders for its AW169 helicopter that has been the subject of previous features. 5 examples have been ordered by an undisclosed customer in the UAE and Kaan Air of Turkey has also signed a contract for 2 helicopters. A fourth prototype is now flying to clock up more hours towards eventual flight certification. The company has also won its first export order for the new AW159 Lynx Wildcat now in production for the Army Air Corps and Royal Navy. The Korean Navy has signed a contract for 8 helicopters in a deal that was welcomed by politicians. The AW159 is based on the Lynx airframe but is a completely different helicopter underneath the skin. It comes with the latest avionics and engines and will transform rotorcraft operation over land and sea.
Not to be outclassed, BAE Systems has finally won a long awaited contract for 12 Typhoon fighters from the Sultanate of Oman. The 2.5 billion contract also includes delivery of 8 Hawk jet trainers and should protect 6000 jobs at Warton and Brough. This is crucial to a company that was involved in merger talks with EADS not so long ago and many commentators asked if the firm could thrive as a stand-alone business. It also demonstrates how crucial the overseas market for defence equipment has become, now that so many other countries are having to reduce their defence expenditure, including the United States. The company has also resumed production of Typhoons for the Royal Saudi Air Force and deliveries will continue this year.
Rolls Royce is still well placed as an aerospace giant with the order book for the Trent now running at over 60 Billion. The firm also collaborates on engines for Typhoons and the new power plant that will eququip the new A400M Transport. This aircraft is also on order for the RAF. The company is also doing quite nicely when it comes to powerplants for energy application and naval vessels.
At long last, the government has recognised the unique skills of this industry and put 1 billion towards a new Aerospace Technology Institute. Industry will put the other 1 billion coming from firms such as Airbus UK and Rolls Royce. This will nurture skills needed in the future. It may also lead to the UK becoming a leading designer of new fuel-efficient, quieter aircraft for both civil and military markets. This has to be seen as a positive step.
(see www.airinternational.com)
Mark Sandford - Permission granted to freely distribute this article for non-commercial purposes if attributed to Mark Sandford, unedited and copied in full, includiuding this notice.
Members can discuss this and other articles on the economics forum at International Mensa.