UK Aerospace Part 3
Mark Sandford - September 2012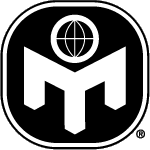 As alluded to in previous features, the UK aerospace industry still maintains a dominant position as a major employer in this country. It has been boosted recently by several overseas orders notably another contract win for the Hawk trainer jet signed by BAE Systems with Saudi Arabia. This contract includes ground equipment as well as spare parts and is worth 1.9 billion. 30 aircraft will be supplied to the Royal Saudi Air Force and this win may save jobs currently under threat at the Brough plant in East Yorkshire. At least, this export order providdes a lifeline for the plant which was facing closure not that long ago. BAE Systems had stated previously that it was liable to end production of the Hawk trainer at Brough and transfer it to another site at Samlesbury. At present, the defence sector is struggling through lean times caused by falling expenditure on equipment programmes of all kinds as governments across Europe trim their budgets. Consequently, competition intensifies for any major export deal as firms vie for position in a stagnant sector.
The Hawk trainer has become an export success story for this country having been ordered by a dozen air arms including India, Indonesia and Kuwait. It has also been entered into a competition to supply the US Air Force with its next generation of trainer. Right now, it is up against stiff competition from other emerging designs such as the Aermacchi M-346 trainer and the South Korean T-50 Golden Eagle. This is unlikely to improve in the short term.
Agusta Westland has also managed to grab export orders for its products at Heli-Expo 2012, the major showcase for the rotary wing manufacturers. Exclasses Holdings Ltd signed a contract for 6 helicopters including the new AW169 mentioned in a previous article. Exclasses Holdings is based in the Russian Federation, so this order represents a major breakthrough for the company. The AW 169 completed its maiden flight recently and certification is on course for 2014. Agusta Westland also flew both the AW169 and AW189 for the first time at the 2012 Farnborough Air Show.
Rolls Royce in Derby has also won another overseas order for the Trent 700 worth $280 million from Avianca to power 4 Airbus A330 freighters. These aircraft will be operated by a subsidiary based in Tampa, Florida. The Trent engine has also been selected by Garuda Indonesian Airlines for its 11 A33O airliners now under order. The Trent series of engines has become a huge winner for the UK as stated before and underpins the status of Rolls Royce as a power plant supplier.
Over recent months, there has been huge debate and not just across the media as to how future economic growth will be sustained. It should be blatantly obvious to all that there is no substitute for export success and UK industry has to grab contracts abroad for its own survival. Thankfully, this truth is not lost by politicians of all parties who have recognized the importance of the manufacturing sector. Believe it or not, British manufacturing is still very competitive and attracts considerable inward investment. This must continue in the medium term to generate more wealth and create more jobs
www.airinternational.com/ and www.rollsroyce.com/
Mark Sandford - Permission granted to freely distribute this article for non-commercial purposes if attributed to Mark Sandford, unedited and copied in full, incluuding this notice.
Members can discuss this and other articles on the economics forum at International Mensa.