Aerospace Part 2
Mark Sandford - March 2012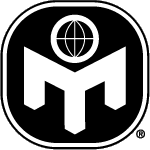 In the very near future, BAE Systems is to open an extension worth 150 million to its existing plant at Samlesbury in Lancashire. This extension will provide state of the art facilities including machine tools to increase fuselage production for the Lockheed Martin F-35 Lighting II now undergoing flight testing. This will enable staff to produce a fuselage on a daily basis as opposed to one a week at present. The F-35 Lightning II has been ordered by the US services as well as several other countries such as Israel and Japan. It will also be acquired by the RAAF and the Fleet Air Arm for the purpose of replacing the Harrier jump set in such roles as close air support and anti-shipping strike. This new investment ultimately means more production and output that may help to secure more jobs in the North West.
In the West Country, Agusta Westland Ltd has managed to win several export orders for its new helicopter aimed at the commercial sector, the AW169. This is a 4.5 ton helicopter now under development which will perform such applications as medical evacuation, law enforcement and VIP/corporate transport. Falcon Aviation based in the United Arab Emirates has ordered 2 examples as has Auckland Rescue Helicopter Trust of New Zealand. Weststar Aviation Services has also ordered 2 examples that will be based in Malaysia. The new helicopter will be built at Yeovil for civil markets and marks a new start for a plant that has traditionally built rotorcraft for military application such as the Lynx. At a time of falling defence expenditure across Western Europe, this new product will secure jobs at the Yeovil plant. It will also position the company away from too much reliance on military markets that have become the first casualty of expenditure cuts in many countries, not just the UK.
In Derby, Rolls Royce has grabbed another export order for the Trent 700 engine from Air Pacific, the national airline of Fiji. This contract covers service support and supply of engines to power 3 Airbus A330 airliners on order for the carrier and is worth $210 million at current prices. As mentioned in a previous issue, the Rolls Royce Trent series of engines have become a huge export success for the United Kingdom sustaining thousands of jobs.
The nation does need to attain more successes like this to ensure economic growth and create jobs in the future. This does require long term investment in skills, research and development but there is no substitute for export contracts across overseas markets. This is where government should be directing its focus for the long term economic health of the country.
We are more than capable of competing with other countries when we put our minds to it.
(See www.bbc.co.uk/news/uk-england-lancashire-17481466 or www.rollsroyce.com/civil/news/2012)
Mark Sandford - Permission granted to freely distribute this article for non-commercial purposes if attributed to Mark Sandford, unedited and copied in full, including this notice.
Members can discuss this and other articles on the economics forum at International Mensa.