US Coal and Steel – the Trump Legacy
Chris Waller - 26th November 2020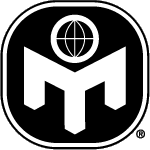 One of the major claims of the 2016 Trump presidential campaign was that he would revitalise the coal and steel industries in the USA. Many of those who worked in the coal and steel industries formed what political commentators came to call Trump's 'base'. As Trump now gracelessly approaches his final curtain at the White House – it did look at one point as if there might be an undignified defenestration – we might ask to what extent his claims were realised.
At a rally in 2019, Trump claimed that the US steel industry was thriving, consequent upon the 25% tariffs imposed on imported steel by his administration the year previously. Trump asserted that: "Our steel mills are fired up and blazing bright. The assembly lines are roaring." He also claimed that the steel industry had been dead until he implemented the 25% tariff last year. He added: "Those steel mills — U.S. Steel and all of them, all of them — they're expanding all over the place … we hadn't have — we didn't have a new mill built in 30 years." That last statement was not correct; several new plants had been built since 1990.
Prior to the imposition of tariffs, the US steel industry was struggling and it needed structural change. The rise in the price of steel brought about by the tariffs did give the US steel industry an opportunity to invest and restructure. It did indeed begin to invest in 2018 and continued into 2019 but, in 2020, the global price of steel began to fall. On the day that Trump launched his 2020 presidential campaign, US Steel announced the closure of two blast-furnaces.
The prices of steel stocks are falling, so the markets do not seem to think that US steel is "thriving". U.S. Steel Corporation and Nucor have lost 37.6% and 4.5% in value, respectively, this year. AK Steel has been slightly better off and is up 1.8% year-to-date. However, AK Steel fell by an enormous 60% last year. Nucor and U.S. Steel also closed deep in the red last year.
Fears of a very deep recession have caused alarm in mining and metals investors. Germany's 2nd-quarter GDP went into negative territory and China's economy is also struggling. To make matters worse, the US yield curve has gone negative, stoking fears of worse to come.
So, what of coal? Since 2016, coal production and consumption have dropped 16% and 40% respectively. The difference between the figures is due to coal exports, which have not declined as much as domestic consumption.
Even in the land of Big Oil and Big Coal, fossil fuels are facing secular decline. While the decline in coal production and consumption has mainly been driven by increased usage of natural gas, in 2019 U.S. annual energy consumption from renewable sources exceeded coal consumption for the first time since 1885. (Source: U.S. Energy Information Administration)
The EIA reported that: "… 121 U.S. coal-fired power plants were repurposed to burn other types of fuels between 2011 and 2019, 103 of which were converted to or replaced by natural gas-fired plants. Additionally, it said: "As the U.S. coal-fired electric generation fleet continues to manage challenges from emission standards and low prices for natural gas, EIA expects more of these conversions to take place in the future, particularly in the Midwest and Southeast."
Despite the loosening of regulations and other concessions to coal-mining, the story of coal is one of continuing and inevitable decline. There is an inexorable shift away from coal. During the Trump presidency 50 coal-burning power stations have closed and more will close in the near future. (Source: Phys.Org)
When Trump was inaugurated, there were 50,900 coal mining jobs, which was actually up from 48,900 in July to September of 2016, just before he was even elected. The number employed in coalmining fell to 45,400 in July this year. The future for steel in the US is not as rosy as Trump painted it, but steel remains the world's pre-eminent construction material and one doubts that the Biden presidency will repeal the tariffs imposed by Trump in the near future. As for the US coal industry, it will surely go the same way as that in Britain since the mid-1980s.
Sources
Forbes
Market Realist
Phys.Org U.S. Energy Information Administration (EIA)

Chris Waller - Permission granted to freely distribute this article for non-commercial purposes if attributed to Chris Waller, unedited and copied in full, including this notice.
Members can discuss this and other articles on the economics forum at International Mensa.