Attributed Quotations
... to make you think...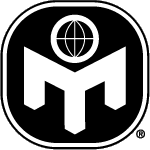 "The banking system can thus create credit and create spending power - a reality not well captured by many apparently common sense descriptions of the functions which banks perform. Banks, it is often said, take deposits from savers (for instance households) and lend it to borrowers (for instance businesses) But in fact they don't just allocate pre-existing savings; collectively they create both credit AND the deposit money which appears to finance that credit. Thus banks can create credit and private money"
Adair Turner, Chairman, FSA
"[Banks] do not really pay out loans from the money they receive as deposits. If they did this, no additional money would be created. What they do when they make loans is to accept promissory notes in exchange for credits to the borrowers' transaction accounts."
1960s Chicago Federal Reserve Bank booklet entitled "Modern Money Mechanics". Rightclick and 'Save Target As...'to download a copy here.
Banks create money. That is what they are for. . . . The manufacturing process to make money consists of making an entry in a book. That is all. . . . Each and every time a Bank makes a loan . . . new Bank credit is created -- brand new money.
Graham Towers, former Governor of the Bank of Canada.
[When a bank makes a loan, it simply adds to the borrower's deposit account in the bank by the amount of the loan. The money is not taken from anyone else's deposit; it was not previously paid in to the bank by anyone. It's new money, created by the bank for the use of the borrower.
Robert B. Anderson, Secretary of the Treasury under Eisenhower.
"This is a staggering thought. We are completely dependent on the commercial Banks. Someone has to borrow every dollar we have in circulation, cash or credit. If the Banks create ample synthetic money we are prosperous; if not, we starve. We are absolutely without a permanent money system. When one gets a complete grasp of the picture, the tragic absurdity of our hopeless position is almost incredible, but there it is. It is the most important subject intelligent persons can investigate and reflect upon. It is so important that our present civilization may collapse unless it becomes widely understood and the defects remedied very soon."
Robert Hemphill, Credit manager of the Atlanta Federal Reserve Bank, quoted here. I'll echo everything he says there, it absolutely astounded me when I began to grasp what's going on. It's revelatory. I'm not sure I've begun to understand the full implications even now, some years on - Bill Kruse
"... the truth is that a dollar of capital in a bank can actually result in eight or ten dollars of loans to families and businesses, a multiplier effect that can ultimately lead to a faster pace of economic growth."
President Obama in a speech at Georgetown University dated April 14th 2009 (transcript)
"[F]or every $1 or $1.50 which people, or the government, deposit in a bank, the banking system can create out of thin air and by the stroke of a pen some $10 of checkbook money or demand deposits. It can lend all that $10 into circulation at interest just so long as it has the $1 or a little more in reserve to back it up."
former Congressman Jerry Voorhis.
"And the banks -- hard to believe in a time when we're facing a banking crisis that many of the banks created -- are still the most powerful lobby on Capitol Hill. And they frankly own the place,"
Senator Dick Durbin
"Whoever controls the volume of money in any country is absolute master of all industry and commerce... And when you realize that the entire system is very easily controlled, one way or another, by a few powerful men at the top, you will not have to be told how periods of inflation and depression originate."
former USA President James Garfield.
"If the people only understood the rank injustice of our Money and Banking system, there would be a revolution before morning."
former USA President Andrew Jackson.
"Banking was conceived in inequity and born in sin . . . . Bankers own the earth. Take it away from them but leave them the power to create money, and, with a flick of a pen, they will create enough money to buy it back again. . . . Take this great power away from them and all great fortunes like mine will disappear, for then this would be a better and happier world to live in. . . . But, if you want to continue to be the slaves of bankers and pay the cost of your own slavery, then let bankers continue to create money and control credit."
Sir Josiah Stamp, earlier Bank of England director.
"Henry Ford thinks its stupid and so do I, that for the loan of its own money the United States should be compelled to pay . . . interest. Why must we pay interest to money-brokers for the use of our own money!"
Thomas Edison, inventor.
"You do not have too many workers, you have too little money in circulation, and that which circulates, all bears the endless burden of unrepayable debt and usury...[the Colonial Scrip was issued] with our money [with no interest owed to anyone.]"
Benjamin Franklin, USA founding father on Colonial Scrip.
"[It was] the poverty caused by the bad influence of the English bankers on the Parliament which has caused in the colonies hatred of the English and . . . the Revolutionary War."
Benjamin Franklin, a little later on.
"There are two ways to conquer and enslave a nation. One is by the sword. The other is by debt."
former USA president John Adams.
"The real rulers in Washington are invisible, and exercise power from behind the scenes."
Felix Frankfurter, former Supreme Court Associate Justice.
"I believe that banking institutions are more dangerous to our liberties than standing armies...The issuing power should be taken from the banks and restored to the Government, to whom it properly belongs."
former USA president Thomas Jefferson.
"A power has risen up in the government greater than the people themselves, consisting of many and various powerful interests, combined in one mass, and held together by the cohesive power of the vast surplus in banks."
John C. Calhoun, an earlier Vice President of America
"There is an evil which ought to be guarded against in the indefinite accumulation of property from the capacity of holding it in perpetuity by corporations. The power of all corporations ought to be limited in this respect. The growing wealth acquired by them never fails to be a source of abuses."
former USA President James Madison.
"The real truth of the matter is that a financial element in the large centers has owned the government since the days of Andrew Jackson."
former USA President Franklin D Roosevelt.
"The real menace of our Republic is the invisible government, which like a giant octopus sprawls its slimy legs over our cities, states and nation. To depart from mere generalizations, let me say that at the head of this octopus are the Rockefeller-Standard Oil interests and a small group of powerful banking houses generally referred to as the international bankers. The little coterie of powerful international bankers virtually run the United States government for their own selfish purposes.
They practically control both parties, write political platforms, make catspaws of party leaders, use the leading men of private organizations, and resort to every device to place in nomination for high public office only such candidates as will be amenable to the dictates of corrupt big business.
'These international bankers and Rockefeller-Standard Oil interests control the majority of the newspapers and magazines in this country. They use the columns of these papers to club into submission or drive out of office public officials who refuse to do the bidding of the powerful corrupt cliques which compose the invisible government. It operates under cover of a self-created screen [and] seizes our executive officers, legislative bodies, schools, courts, newspapers and every agency created for the public protection.
John F Hylan, former New York City Mayor.
Members can discuss this and other articles on the economics forum at International Mensa.