Doomwatch
This just in...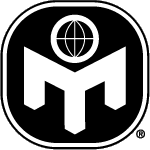 We live in a rock pool, and the tide's coming in...
Marc Farber gets pessimistic... again.
Marc Farber suggests buying farmland and gold.
My point in directing you to these people is so you can see for yourselves, these are not ranters nor do they appear delusional. These are not people hiding in their mother's basements wearing tin foil headgear. These are well-informed professionals, respected in their fields. They think bad times are coming. I'm not 100% on this myself but I'm worried enough to take a few precautions.
Maybe you should be thinking about this too.
Members can discuss this and other articles on the economics forum at International Mensa.